Web
Print
Marketing
Design
the leader of the pack in multimedia design
Every business is different and has their own products or services. At the very least, each business has a specific way in which they want to be presented. Alpha Dog's industry experience and award-winning design gives you have the choice as to how you would like to appear to your market, in your own unique way. We are a small business marketing company, specializing in web design.
Whether you choose a package or custom solution, you've come to the right place for website design and marketing services. So let's get started!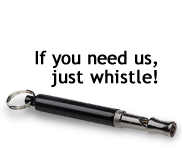 Custom Design
Solutions
- Print Production
- Copy Writing
- Social Media Design

Headquartered in Central Ohio | Serving Great Clients Across the USA
© 1994-2016 Alpha Dog Incorporated. All rights reserved.